CORPORATE PHILOSOPHY
Management Principles
We strive hard to devise effective strategy for customers by adapting to ever-changing market trends. Also, we strengthen division-based management systems and achieve productivity improvement along with cost reduction.
Our workers are all dedicated to tackling international technology changes in an innovative way through systematic individual empowerment. We also make progress according to strict company rules.
We build managerial systems for intellectual property while reinforcing strategic alliances with customers by laying the foundation for the securement of advanced technology.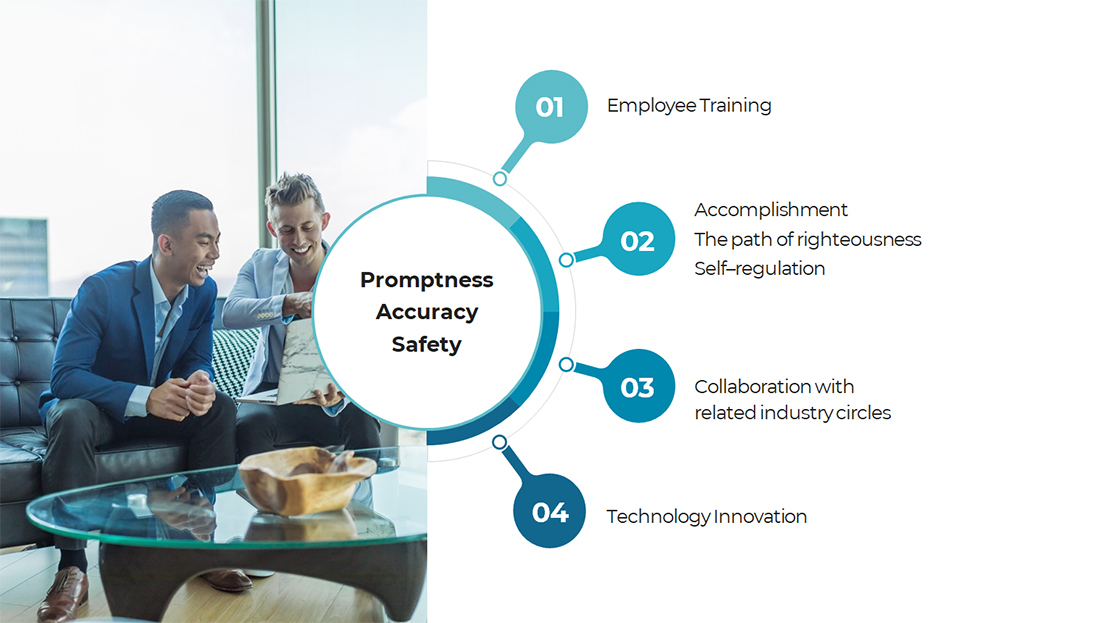 Quality Management
We will establish an omnidirectional system for quality assurance in order to fulfill customer satisfaction through constant improvement on product quality.
We work promptly and accurately by sticking to the basics and standardized processes for the quality control of flawless quality.
We provide customers with top-notch quality products by developing quality management systems based on higher levels of quality and cost-effectiveness.
We keep improving and responding to our customers' requests with the spirit of cooperation, kindness and loyalty for the ultimate customer satisfaction.
We pursue worldwide product recognition through the trust that our customers have granted based on our strict management ethics.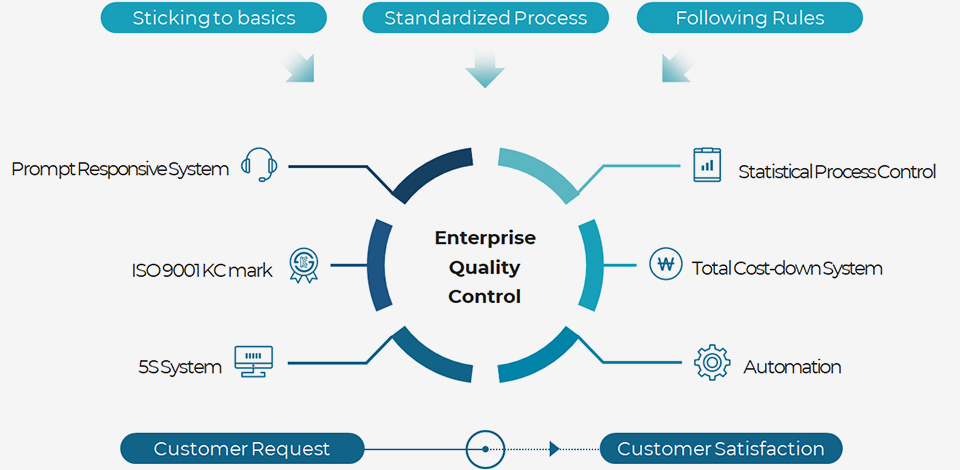 Environment Policy
We keep an appropriate safety policy and follow environmental regulations & official administration rules for precautionary measures accordingly.
We work hard to develop environment-friendly products by setting clear goals.
We minimize the creation of pollutant materials and operate pollution control facilities.
We pursue 3R philosophy actively to economize resources and energy consumption.
We keep improving our working environment with regular check-ups and supplementary activities.